RSHU and SibFU academic staff members discussed further development of joint MOOCs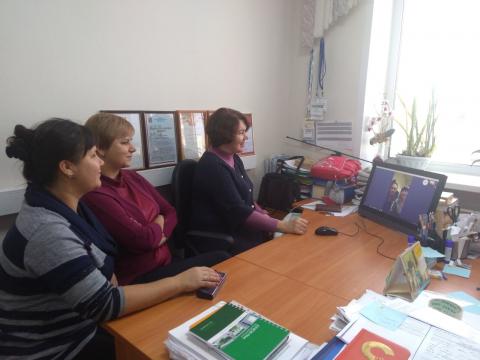 Teams of RSHU and SibFU academic staff arranged Skype-conference to discuss further development of the MOOC on Arctic called "Introduction to the Arctic Environment and permafrost zones, with an overview of biophysical, social and economic systems, available knowledge and science-policy interfaces" and the MOOC on Sustainable Development.
Both teams agreed that there will be an English version of interactive lectures as well as 10-minutes video-lecture either mute or in Russian with English subtitles developed for MOOC on Arctic.
As for MOOC on Sustainable Development, all the parties will collect and follow through the content in accordance with specifics of each region and goals and objectives for sustainable development applicable to certain regions. All the materials are planned to be submitted by the end of December 2019.
The teams preliminarily decided to organize workshop on MOOCs in the SibFU at the end of January 2020 and invite staff members of RSHU and GASU to take part in. The workshop dates are in the process of being appointed.