Workshop and roundtable discussions on "Green and Blue Urban Infrastructure Innovation for Northern Eurasia"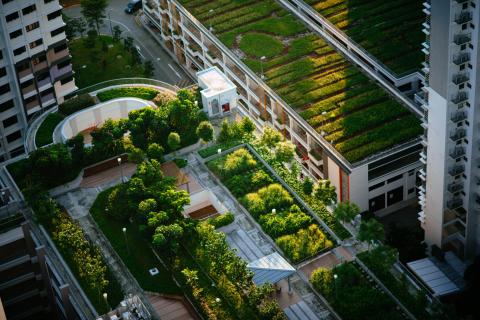 Workshop and Roundtable "Green and Blue Urban Infrastructure Innovation for Northern Eurasia: Transfer, Regionalisation, Planning Strategies and Development Directions" is to be held on April 19-20, 2021 in Saint-Petersburg, Russia.
The Workshop is organized by SUNRAISE in cooperation with TERRA, a partnership Jean Monnet project in St.-Petersburg (Russia) as a training and dissemination event focusing on environmental innovation for cities in Northern Eurasia.
The workshop and roundtable are organized around two objectives:
One is to take stock of innovation related to green and blue infrastructure (GBI) in Russian cities, and to understand the factors of success and failures of such innovation projects given a variety of biophysical and socioeconomic contexts across the country.
The other one is to understand what other innovation projects successfully implemented in the EU have their chance in Russia, what kind of projects would be useful and relevant in terms of sustainability transition in Russia, and what barriers need to be considered to ensure their success.
The event will involve all the Russia's SUNRAISE partners.
On April 20, 2021, SUNRAISE partners will hold a coordination meeting of the Russian segment of the partnership. Meeting details are available on the website. The event will be streamed online with access information to be shared on the event website as well.